Best Halloween Costumes for Dogs
Best Halloween Costumes for Dogs
It's that time of year again, to dress up your dogs, poor dogs!
I can't say that Rocco loves to dress up in Halloween costumes because he just won't, period!  But that's Rocco, he thinks he's a bad ass!  He'd rather eat it!  We know many dogs will wear a costume proudly so we found a few that we thought were really funny!  Below are some that are very trendy too.
This Post Contains Affiliate Links, and we will be compensated by clicking on the links.
Dog Tuxedo and Bandana Set
Rocco's Score, as long as it's on somebody else!
A pet formal tuxedo, which includes a tuxedo with a bow tie, and can be worn separately or in combination, to show off your dog's elegance and adorable nature.
The dog formal suit is suitable for different breeds of medium and large dogs, such as Shepards, Huskies, French Bulldog, Labrador, Samoyed, Golden Retriever, Boston Terrier and more; But each dog's size is different , and we strongly recommend that you accurately measure your pet to ensure that your dog is comfortabl
Pets are often seen as part of the family, so it's no surprise that people want their furry friends to be dressed to the nines for formal events like weddings. This pet tuxedo is perfect for those formal occasions. It's made of soft material, so your pet will be comfortable wearing it, and it's easy to slip on and off. Plus, the fine stitches make this tuxedo look extra dapper. Your pet will be the best-dressed guest at the wedding with this sharp tuxedo.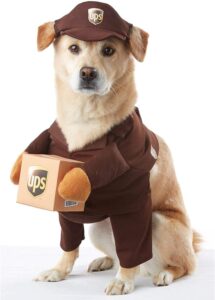 100% polyester fabric and fiberfill, 100% polyurethane foam

Shirt has sleeves for dog's front legs; fastens around neck w/ Velcro

Stuffed arms on front of shirt have Velcro dots to hold box

Foam visor has elastic chin strap
LUCKSTAR Prisoner Dog Costume
Made of Polyester Cotton Blend
Hand Wash Only
Made for Small Dogs
Will Fit a Large Cat Too
DC Comics Pet Costume, Superman
Includes: Superman Cape With Collar

Polyester, Exclusive Of Trim

30-45 lbs
NACOCO Cowboy Rider Dog Costume for Dogs
CUTE COWBOY DOLL: Riding on the back of your dog,  it will catch lots of people's attention

CONVENIENT AND ADJUSTABLE: Easy to wear for your dog and HOOK&LOOP can be adjusted in accordance with pet size

SUPERIOR MATERIAL: Made of breathable, soft and skin-friendly cotton and polyester fiber 

USED WIDELY: Suitable for Pug, Maltese, Jack Russell Terrier, French Bulldog, Boston Terrier Teddy, Corgi
WeeH Dog Costume Rock Star
Small: neck  – 11 inch, bust – 16.5 inch, weight – 7.7 lb; fits to kitty, doggy, piggy, and other small pets

Medium: neck  – 13.7 inch, bust – 17.7 inch, weight – 11 lb; fits to cats, dogs, rabbits, small pig and more

Large: neck  – 18 inch, bust – 20.5 inch, weight – 16.5 lb; fits to dogs

X-Large: neck  – 20.8 inch, bust – 23.6 inch, weight – 23 lb; fits to large dog, like Golden retriever, Husky and more

Soft, comfortable and cute Halloween costumes for pet, make fun with your pets to celebrating the Halloween holiday
NACOCO Pet Dog Costume Pirates of The Caribbean
Size medium: Neck: 14.5″; Chest: 22.5″; recommended weight 10-20Ib; fit for (French Bull Dog, Pug, Boston Terrier, Bulldog)

Pirates of the Caribbean Style

Contains clothes and a hat, Machine washable 

Covers Forelegs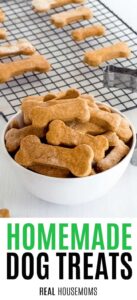 The Best Dog Treats for Sensitive Stomachs Dogs can develop a sensitive stomach for many reasons. Maybe they are eating
Read More