All About a English Bulldog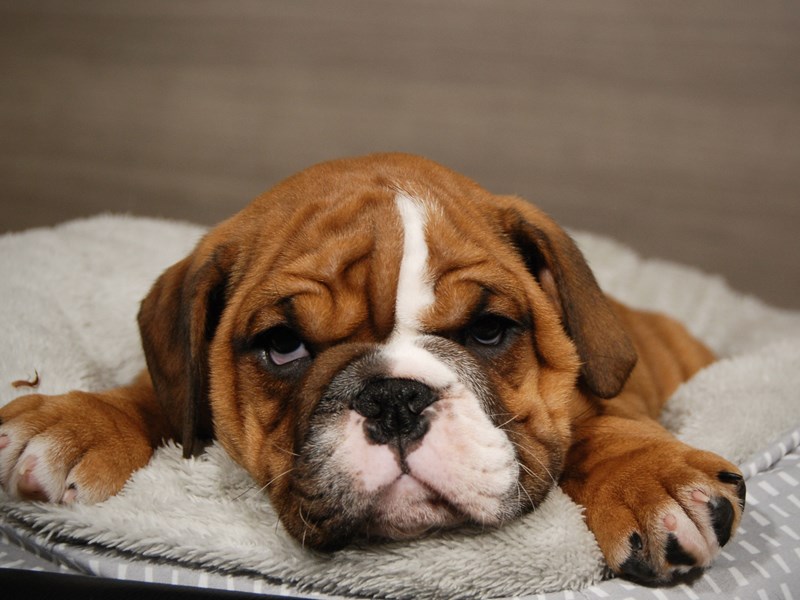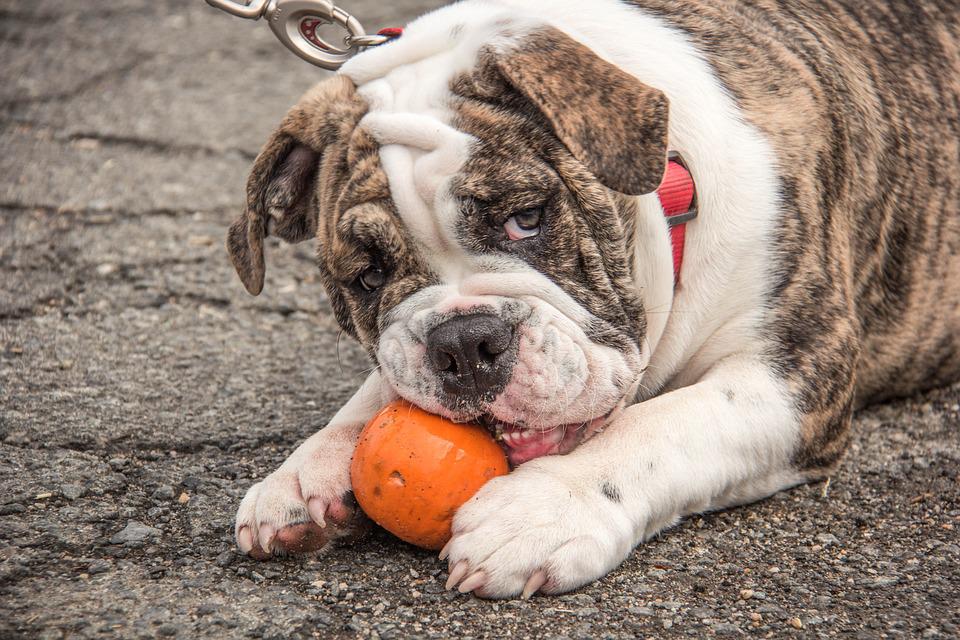 The bulldog is a medium-sized dog breed from England. It's quite possibly one of the most recognized breeds in the world. Although you'll often see this breed referred to as the "English bulldog," a reference to its country of origin, the official name is simply bulldog.
The breed is most commonly portrayed with a wrinkled face, wide shoulders, and an endearing, rolling gait. Bulldogs are known for being tenacious and good-natured, making them popular pets. However, they can also be stubborn and require firm training.
Bulldogs are relatively low-maintenance dogs, but they do require some exercise and grooming. Overall, the breed makes an excellent companion for people of all ages.
Overall Score For Families
0
%
The AKC Standard says the disposition of the English Bulldog should be "equable and kind, resolute and courageous…. demeanor should be pacific and dignified." In other words, the English Bulldog is one of the most amiable of all breeds.
Despite his gloomy mug. Bulldog puppies are frisky, but adults are quiet and rather phlegmatic, spending much of the day snoring on the sofa. But they definitely need some exercise to stay fit, preferably walks in cool weather. Bulldogs are extremely popular in both England and North America. Despite that furrowed brow and grumpy-looking scowl, bulldogs are amiable and sweet-natured companions.
They are great family dogs and they get along with adults and kids alike. Bulldogs usually coexist peacefully with other pets, although some dogs of the same sex. Bulldogs have a short coat that is easy to groom. They don't need a lot of exercise, but they do need daily walks. Bulldogs are gentle, loving dogs that make great companion animals.
Bulldog's are one of the most distinct breeds. They are easily recognizable by their loose skin, furrowed brow, pushed in nose, small ears, and undershot jaw. They also have a very distinctive gait. Another distinct feature of Bulldog's is their coat. The coat is short, smooth, and glossy and comes in a variety of colors and patterns. Bulldog's also tend to be on the heavy side, weighing up to 50 pounds. Despite their size, they enjoy curling up in laps.
It is important to walk Bulldog's regularly and moderate exercise is key to keeping them trim. Due to their short snout, they can have difficulty breathing in hot weather so it is best to keep them in an air-conditioned room during the summer months.
You can't mistake a Bulldog for any other breed. The loose skin of the head, furrowed brow, pushed-in nose, small ears, undershot jaw with hanging chops on either side, and the distinctive rolling gait all practically scream 'I'm a Bulldog!' The coat, seen in a variety of colors and patterns, is short, smooth, and glossy. Bulldogs can weigh up to 50 pounds, but that won't stop them from curling up in your lap, or at least trying to. But don't mistake their easygoing ways for laziness. Bulldogs enjoy brisk walks and need regular moderate exercise, along with a careful diet, to stay trim. Summer afternoons are best spent in an air-conditioned room as a Bulldog's short snout can cause labored breathing in hot and humid weather.
Bulldogs are friendly and lack aggression, which makes them poor guard dogs but excellent companions. They're also very smart and trainable although they can be willful at times. With patience and consistency, you can teach your Bulldog basic manners and tricks. If you're looking for a laid-back family dog with lots of love to give, the Bulldog just might be the perfect match for you!
If you are looking for a laid back dog that will cuddle with you on the couch, then the English Bulldog may be the perfect breed for you!
Some Reviews We Think You'll Like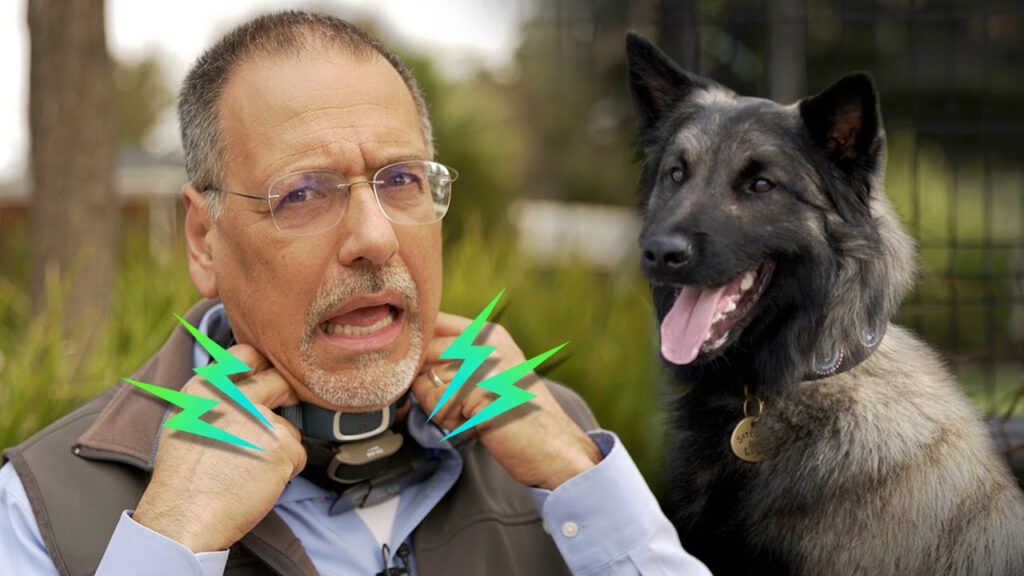 Rocco Reviewed – The Best Training Collar for Stubborn Dogs As much as we love...
Read More
Top 3 English Bulldog traits
13th-century England was not kind to bulls. Not only were they used for labor, but they were also subjected to a sadistic form of entertainment known as bullbaiting. In this "sport," a staked bull would fight a pack of dogs while spectators placed bets on the outcome. The dogs used in this cruel spectacle were ancestors of today's Bulldog breed. They were large, ferocious animals with huge jaws that were seemingly impervious to pain. Thanks to the efforts of Bulldog admirers, the breed was transformed from a brawler to a companion animal.
They refined the physical contours of the dog to make it more attractive and less ferocious. Today, Bulldogs are known for being sweet and mellow pets that are especially fond of children. While their history is fraught with violence, they have ultimately become one of the most beloved breeds of dogs in the world.
A turning point in Bulldog history came in 1835, when England banned blood sports with animals. Blood sports went underground, literally, as bullbaiting gave way to pit-dog fighting in cellars.
This illicit activity required quicker, more animated dogs than the plodding Bulldog of the early 19th century. Gamblers created their fiery, four-legged gladiators by crossing various terriers with Bulldogs, and in so doing put forth early prototypes of the Bull Terrier, Staffordshire Bull Terrier, and other bull-type terrier breeds still popular today.
The Bulldog has long since been the national symbol of England. During World War II much was made of the similarities between the jowly, tenacious Bulldog and the jowly, tenacious Prime Minister Winston Churchill. In America, the breed is the mascot of several universities and colleges as well as corporations such as British Airways and Hush Puppies shoes.
The diminutive French Bulldog—a favorite of celebrities like Madonna, Hugh Jackman, and Jessica Alba—has undergone a popularity surge in recent years. But it is the English Bulldog that remains most emblematic of "British stiff upper lip" fortitude in the face of
Bulldods can live happily in small apartments or large houses, making them the perfect pet for any type of home. In addition to being great companions, Bulldogs are also capable of some impressive agility skills. With the right training, your Bulldog can learn to skateboard, walk on a tightrope, and perform all sorts of other fun tricks. However, it's important to be aware that Bulldogs are also prone to certain health problems. For example, many bulldogs are susceptible to breathing issues, eye disorders, and orthopedic problems. So if you're thinking about getting a bulldog, be sure to do your research and choose a breed that is right for you. And last but not least, be prepared for drool, snorts, and lots of gas. Bulldogs may not be the most graceful creatures on earth, but they sure are full of personality!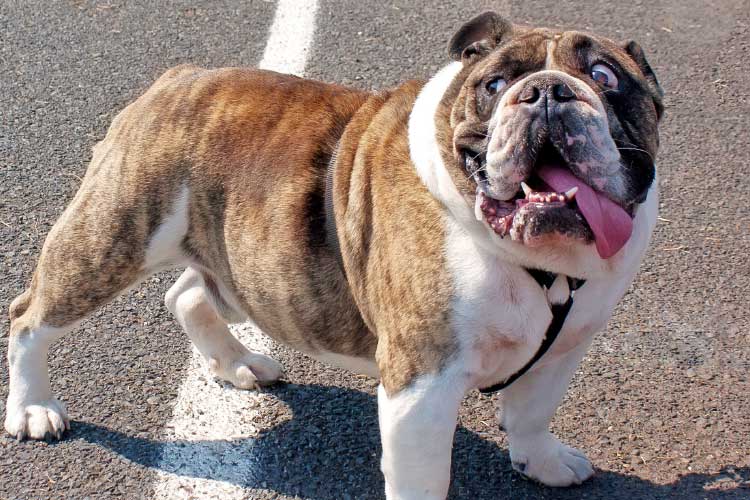 Best Treats for Your Doggie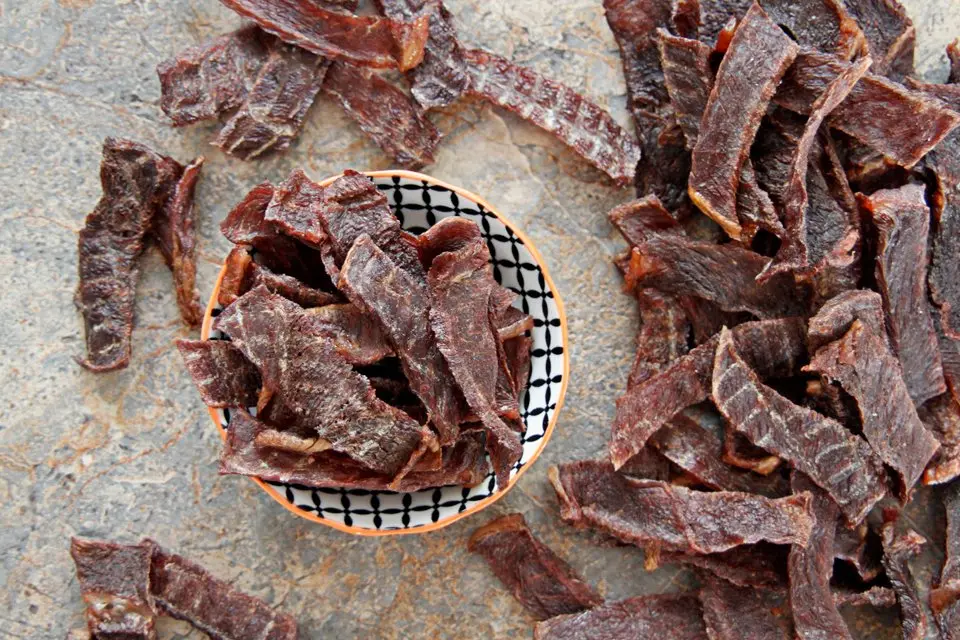 Rocco Just Loves to Munch on The Best Dog Jerky Treats When shopping for a...
Read More